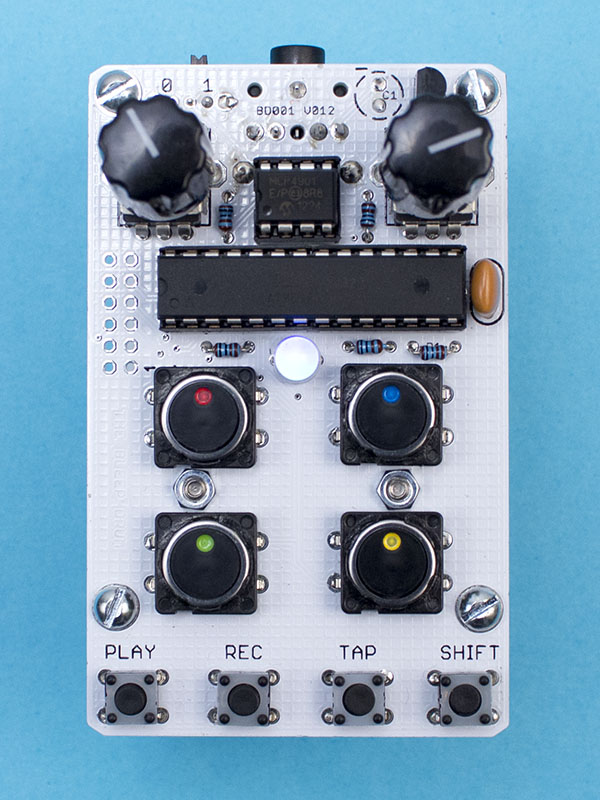 I love this. Its is available as a kit based on the same chip as the arduino so already the architecture will be familiar to many. Full diagrams are needed to assemble the kit, but they also provide code listings on the website making it eminently hackable.
The design is tidy and I could see this finding a home in many small studios setups, but my first reaction was that this would fit easily in the corner of my guitar case and would be a bit more fun for practice sessions than my existing very pretty, but boring electronic metronome.
The only thing that puts me off is the price of $60 for the kit, which will probably be around £50 in the queens own sterling.
See
http://bleeplabs.com/bleep-drum-user-guide/
for full details.
[Via
Make
]