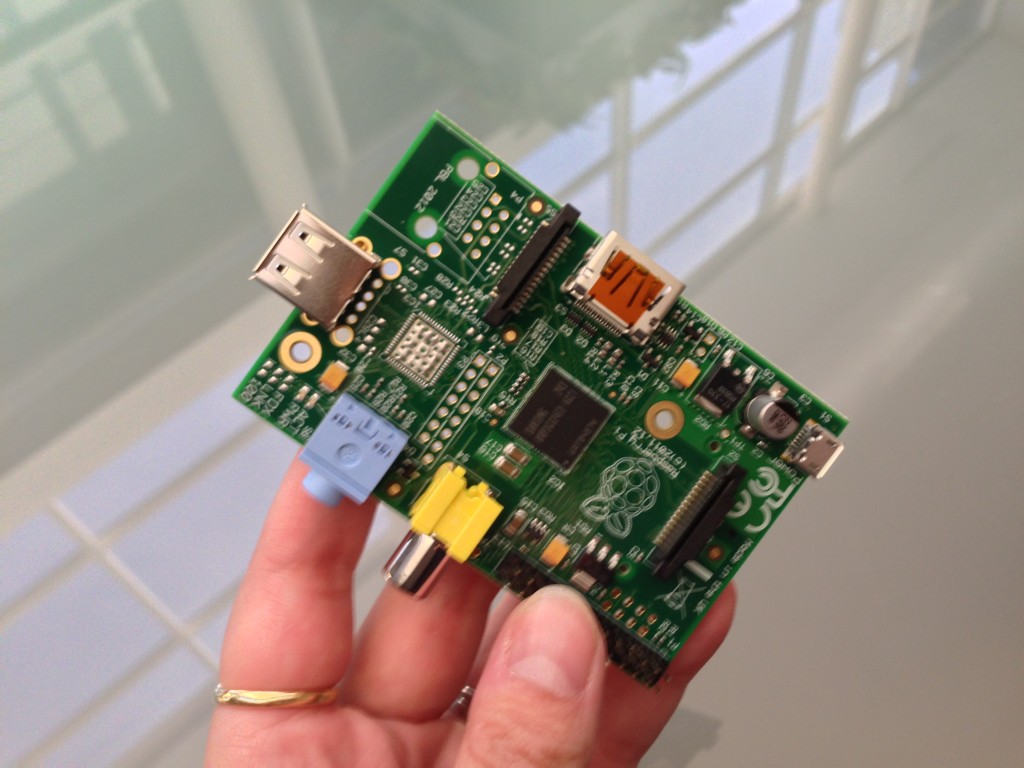 You might think that now the Model B has been upgraded to 512MB of RAM nobody will want the baby brother Model A, but the foundation are betting that's not the case.
The model A is cheaper $25, has far lower power consumption, due to the fact it has no Ethernet and only one USB connector.
While more than capable of running Linux, it is targeted for people who want a highly capable embedded system for fitting inside another device.
The theory simple enough, develop the software on another system, download it to the model A and close the lid, simples, as they say in Meerkat land.
In theory I could use a Model A as a general desktop system. I already use a USB hub with my PI systems, so the missing port isn't an issue, and my next project is to get one working with a wireless dongle, making the Ethernet port redundant. However this extra kit costs more than the saving I would make by buying a model A instead of a model B, and only have half the RAM.
Right now I wouldn't buy one, if I wanted to embed a PI I would use one of my early model B boards and replace it with a later, 512MB RAM board. Still I am sure that this lower power consumption and price will take the PI even deeper into Arduino territory and become the device of choice for many developers.
For the original blog entry go to
http://www.raspberrypi.org/archives/2615