Its funny how things come round, earlier this week I
commented
about how the technology in a recent Viral Old Spice advert could be used to help disabled people play musical instruments, and there in the Sunday Time is an article about a whole orchestra.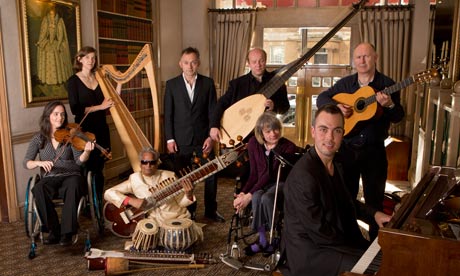 "Founded by British conductor Charles Hazlewood, the British Paraorchestra is pioneering a global movement to recognise and showcase disabled musicians with extraordinary abilities. Its mission is to end the limitations placed on them, not by their physical ability but by lack of opportunity."
See
http://www.paraorchestra.com/
for more details
Clarence Adoo
Clarence is a trumpet player was paralyzed from the shoulders down in 1995 and was told he would never play again. However since 2005 He has been using headspace controller to select notes and a breath controller to actually play them, which is probably the closest to hat I was suggesting for Robert Wyatt.
See t
his BBC article
for more details about Clarence.