Fantastic little computer systems are like buses, nothing for years an then three come past my desk at once. First the
Raspberry PI
, then the Android based
APC
and now introducing the
cubieboard
which has one major advantage over the others, a SATA port.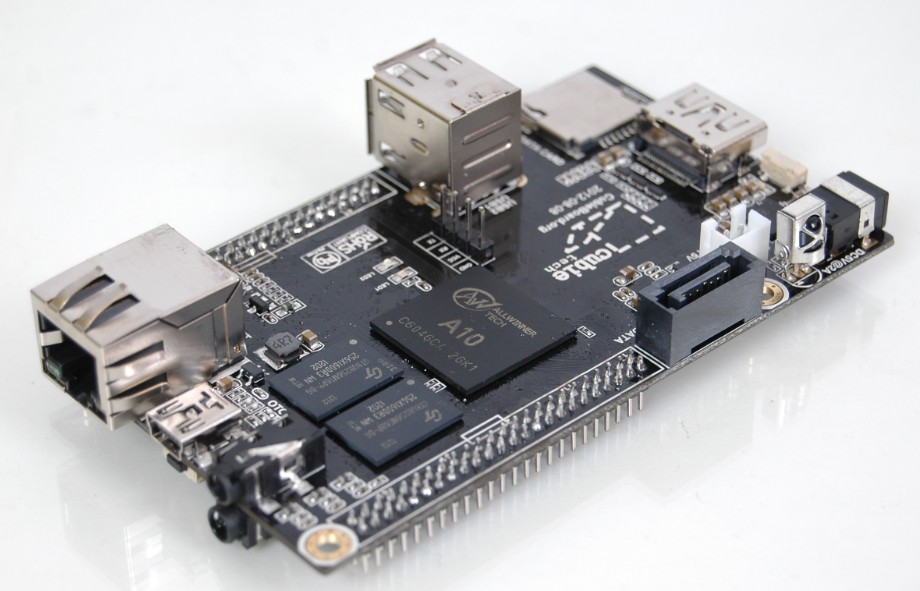 Any of these boards could be used to build a decent desktop computer, but which should you choose? For me the key will be in the mass storage.
Both the PI and APC boot from an SD Card, which is slow and will have relatively small storage, but with a bit of Linux tweaking they could quite quickly handover to a USB connected device which will be faster and have considerably more storage space. For most applications this will be more then enough.The SATA port on the
cubieboard
however, elevates this system to the next level, as it can boot from a high speed device, store terrabytes of data and access them considerably faster than a USB device, and for me this makes the cubieboard an extremely exciting prospect.
And there is one final feature that makes this the most attractive to me yet, it claims to run Ubuntu.
Full spec
1G ARM cortex-A8 processor, NEON, VFPv3, 512KB L2 cache
Mali400, OpenGL ES GPU
1GB DDR3 @400MHz
HDMI 1080p Output
100M Ethernet
2 USB Host, 1 USB otg, 2 MMC slot, 1 ir
96 extend pin including i2c, spi, lvds
For more details goto
http://cubieboard.org/